About Us
There are thousands of ways to decorate your space but nothing is as appealing and fascinating as tiles. Tiles are ideal for floor decoration because they create patterns on floors, which improve floors aesthetically and proves a great look to onlookers. Modern customers wanting to decorate their spaces in a professional and appealing manner must stop and shop elegant and durable tiles from Rworld International.
Ours is a 2018 formed company, specialized in working as a wholesaler and trader of Living Room Ceramic Floor Tiles, Porcelain Floor Tiles, Designer Ceramic Floor Tiles, Satin Wooden Floor Tiles and numerous others. Our tiles are resistant to scratching, staining, chemicals, shock and thermal expansion. We have Floor Tiles available in sizes of 300 x 300 mm, 400 x 400 mm, 600 x 600 mm, 600 x 1200 mm and 800 x 800 mm and Ceramic Digital Wall Tiles available in dimensions of 300 x 450 mm and 300 x 600 mm.
Tiles In A Huge Variety
Making wise decisions in choosing tiles is possible for customers when they have a variety to choose from. Knowing this, we source a huge and pleasing variety of tiles in lasting prints, beautiful designs, soothing hues and numerous sizes. Our collection of tiles is meant for decorating floors and walls in a beautiful and affordable manner. We have a special line of living room and bedroom tiles, for elegantly decorating spaces. In glossy and matt finish, we have ceramic and porcelain tiles to meet buyers requirement.
Customers Satisfaction
Our three years old and customer focused company understands buyers needs from the Indian Tiles Industry which is why it brings forth supreme textured Satin Wooden Floor Tiles, Porcelain Floor Tiles, Living Room Ceramic Floor Tiles, etc. We source premium tiles in exotic and basic colors and various finishes to satisfy diverse buyers wants. We ensure only investment worthy collection of tiles is sourced and served to customers. Apart from this, the factor of scheduled delivery is the one that supports us in pleasing customers. We have adopted policies as per which we conduct business on fair means and maintain lasting relationship with customers.
Our Strengths
Value for money tiles
Huge inventory of tiles
Safe warehousing and delivery of tiles
Wide network of trading and wholesaling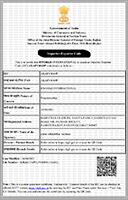 Read More